22 Sep

How to Make Your New Kitchen Eco-friendly
How to

Make Your New Kitchen Eco-friendly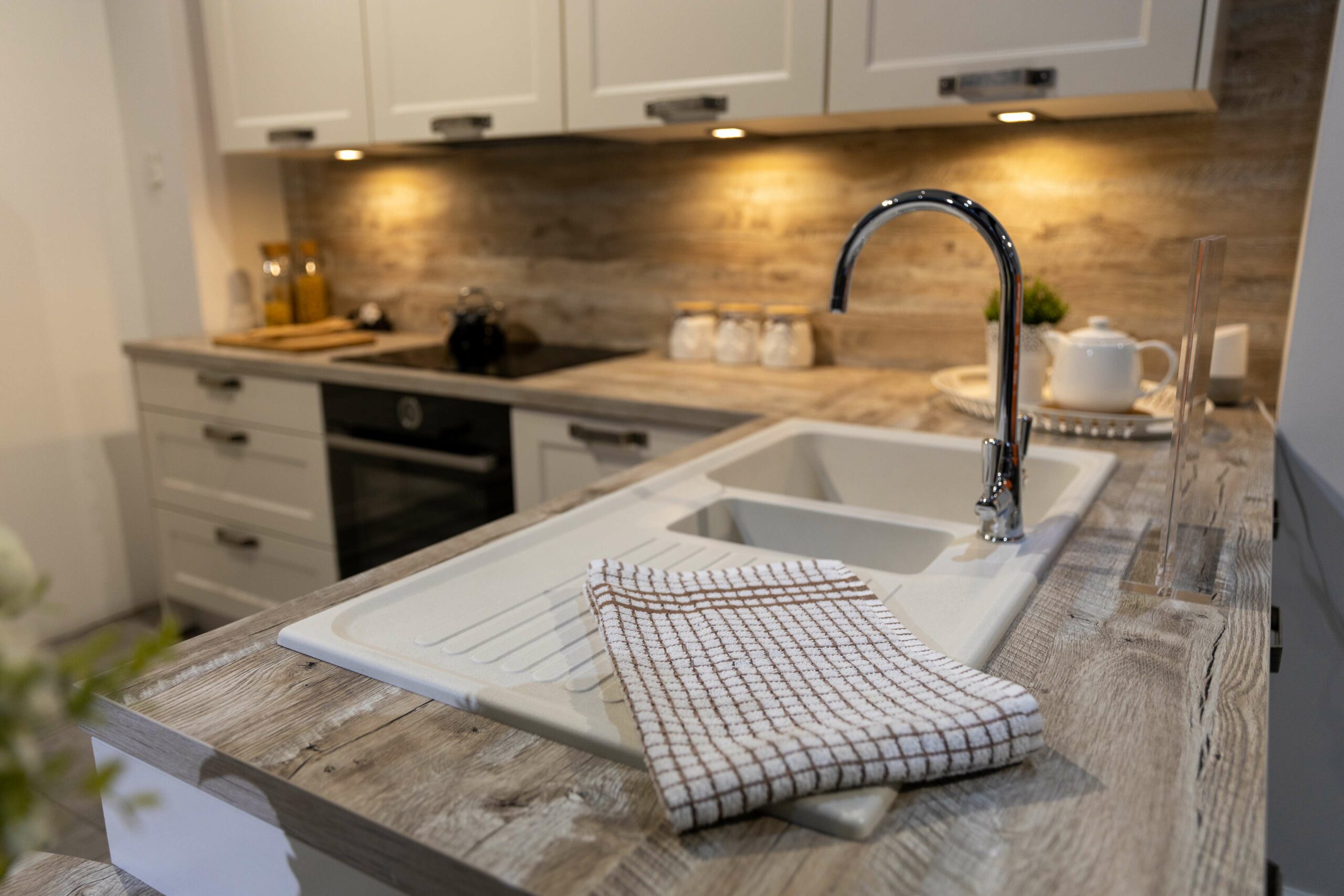 How to

Make Your New Kitchen Eco-friendly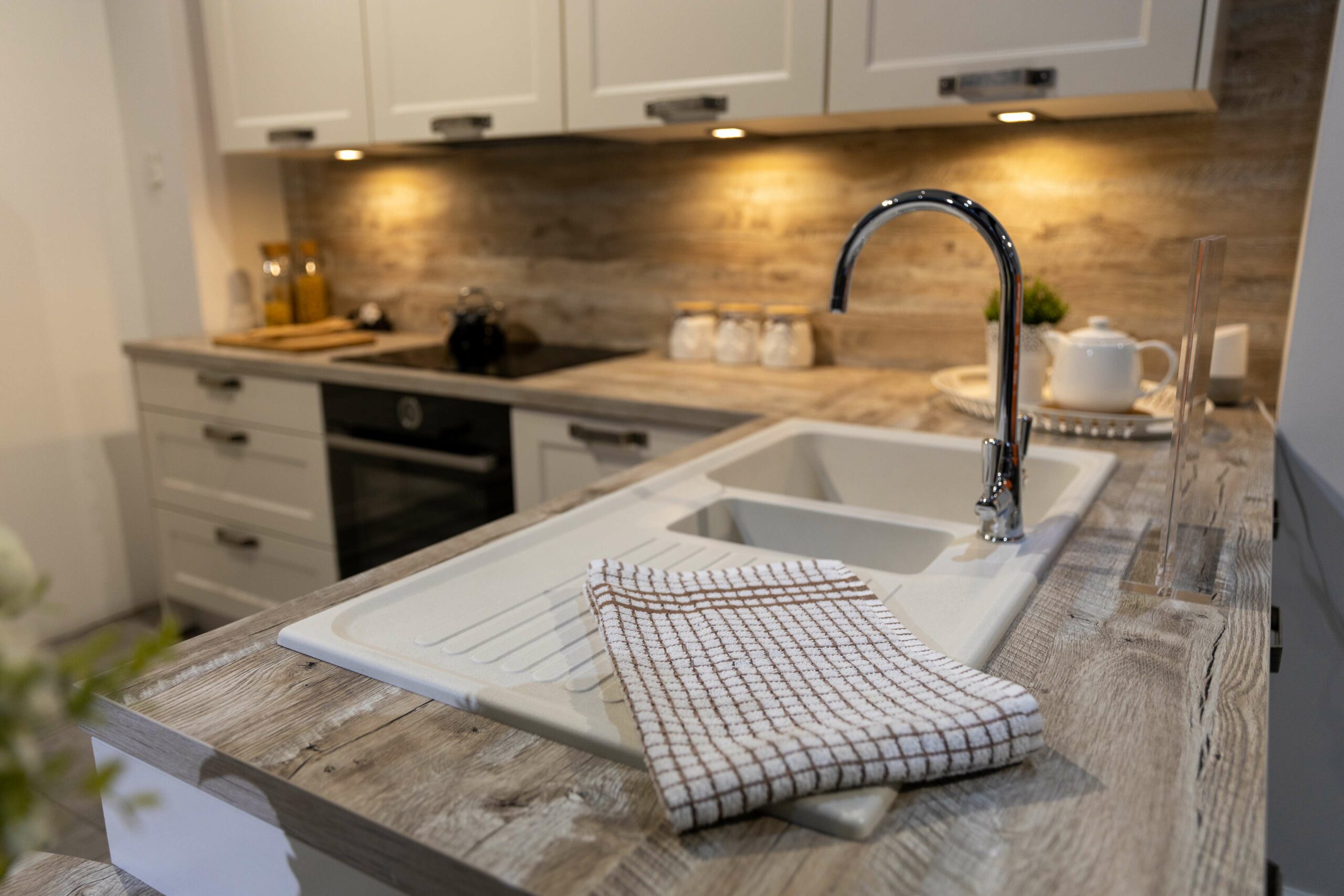 In today's world, the importance of sustainability and eco-friendliness cannot be overstated. As we become more aware of our environmental impact, making conscious choices to reduce our carbon footprint has become a top priority. At Prestons Kitchens, creating an eco-friendly kitchen is a priority. We understand the significance of going green and are committed to helping you make your new kitchen eco-friendly. When it comes to home renovations, creating an eco-friendly kitchen not only benefits the environment but also enhances your overall well-being. If you're planning to design a new kitchen, here are some valuable tips to ensure it's eco-friendly, efficient, and stylish:
Choose energy-efficient appliances
If you feel you may not have enough storage space in your new kitchen, an island could be the answer. A kitchen island can provide additional storage space for utensils, cookware, and other kitchen essentials, especially in kitchens with limited storage space. Depending on the size, an island could include multiple sets of drawers and cabinets to give you plenty more space in the kitchen. They can also include a fridge or freezer for extra space if you need extra room there too!
Invest in sustainable materials
Choosing sustainable materials for your kitchen countertops, cabinets, and flooring can make a significant difference. Consider materials like recycled glass, reclaimed wood, or responsibly sourced cork. These options not only add a unique and stylish touch to your kitchen but also promote sustainable practices by reducing the demand for virgin resources.
Optimise natural lighting
Embrace natural light in your kitchen design by incorporating large windows and skylights. Natural light not only creates a warm and inviting atmosphere but also reduces the need for artificial lighting during the day. This simple change can lead to substantial energy savings and a more eco-friendly kitchen.
When artificial lighting is necessary, choose LED bulbs over traditional incandescent or fluorescent ones. LED lights use significantly less energy and have a longer lifespan, reducing waste and energy consumption. Additionally, they are available in various styles, allowing you to create the perfect ambiance for your kitchen without compromising on sustainability.
Optimise your kitchen storage to reduce clutter and waste. Consider installing pull-out drawers and recycling bins to make it easier to sort and dispose of recyclable materials. Efficient storage also prevents food waste by keeping perishable items visible and accessible, reducing the chances of items going bad or being forgotten in the back of the pantry or refrigerator.
A compost bin is an excellent addition to an eco-friendly kitchen. Composting food scraps not only diverts waste from landfills but also creates nutrient-rich compost that can be used to fertilise plants and gardens. With a compost bin, you can turn food waste into a valuable resource, contributing to a more sustainable lifestyle.
Designing an eco-friendly kitchen is a responsible and rewarding endeavour that benefits both the environment and your well-being. By incorporating energy-efficient appliances, sustainable materials, natural lighting, water-saving fixtures, and smart storage solutions, you can create a kitchen that aligns with your commitment to sustainability. Embrace eco-conscious choices during your kitchen renovation, and you'll not only enjoy a beautiful and functional space but also take a step towards a greener and more sustainable future for our planet.