22 Sep

How to Incorporate Colour Into Your Kitchen
How to

Incorporate Colour Into Your Kitchen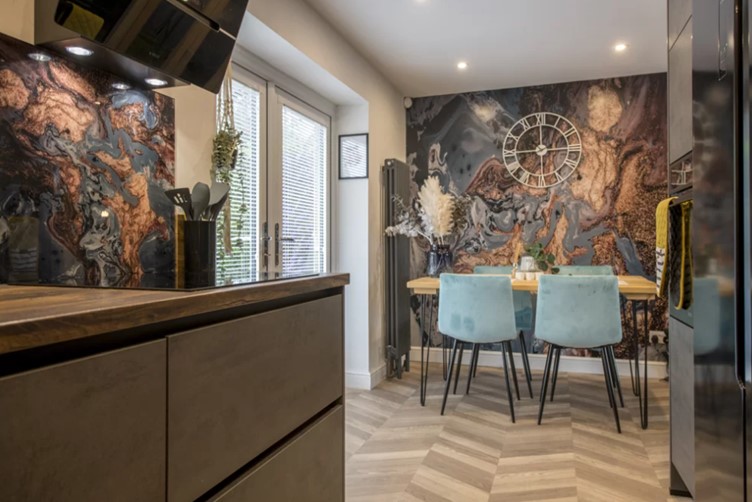 How to

Incorporate Colour Into Your Kitchen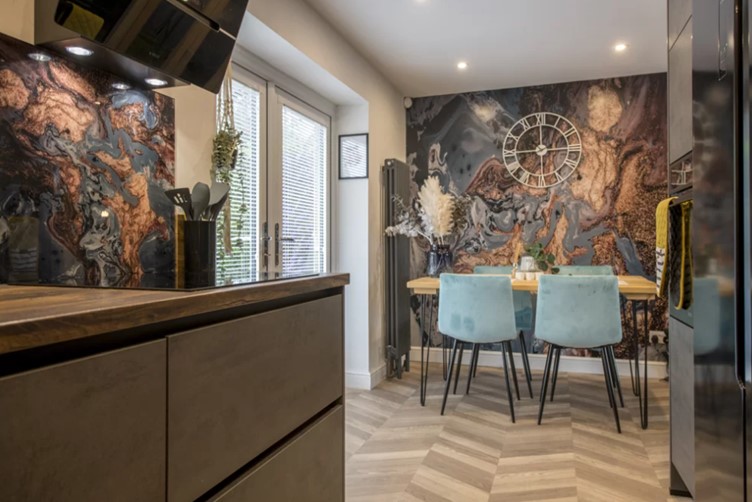 If you're considering going from bland to bold in your home design, why not add a touch of colour to your kitchen? From deep blues to vibrant pinks – at Prestons Kitchens, we transform your kitchen space into a lively and inviting area that reflects your style. So, let's explore some creative ways to incorporate colour into your kitchen and breathe new life into the heart of your home.
One of the most effective ways to introduce colour into your kitchen is through the use of paint. Whether you choose to paint an accent wall, cabinets, or even the ceiling, selecting the right shade can significantly change the way your kitchen looks. Soft pastels can introduce a serene ambience, while bold and vibrant tones like lush greens or bright purples can infuse energy into a kitchen. Colour is not limited to the walls alone, we can incorporate the same tones into your cabinets or worktops for a cohesive look.
Gone are the days of uniform kitchen cabinets. Embrace the trend of mixing and matching cabinet colours to create a visually captivating kitchen. For instance, you could opt for lower cabinets in a deep navy and the upper cabinets in a crisp white. This contrast not only adds depth to the room but allows you to experiment with different colour combinations to suit your style.
If you're not ready to commit to a full-scale colour transformation, consider investing in a statement appliance. Envisage a bold red fridge or a turquoise oven as the focal point of your kitchen. These stand-out pieces not only serve a practical purpose but also add an exciting visual element to your space.
A colourful splashback is a simple way to infuse colour without overwhelming the entire room. This may be through a marble look, a gradient or perhaps just a solid colour. This element of your kitchen acts as both a protective barrier and an artistic canvas, allowing you to introduce captivating hues without overshadowing the overall kitchen design. The beauty of a splashback lies in its versatility – you can choose from a wide range of options to perfectly align with your style.
Incorporating colour doesn't always require a major overhaul. Sometimes all it takes is a few well-placed accessories to make a significant impact. Vibrantly hued kitchen towels, decorative plates, and utensils can inject pops of colour into your kitchen without a permanent commitment. Plus, it's easy to switch them out for different seasons or occasions.