22 Sep

5 Key Things to Consider When Designing a New Kitchen
5 Key Things to Consider

When Designing a New Kitchen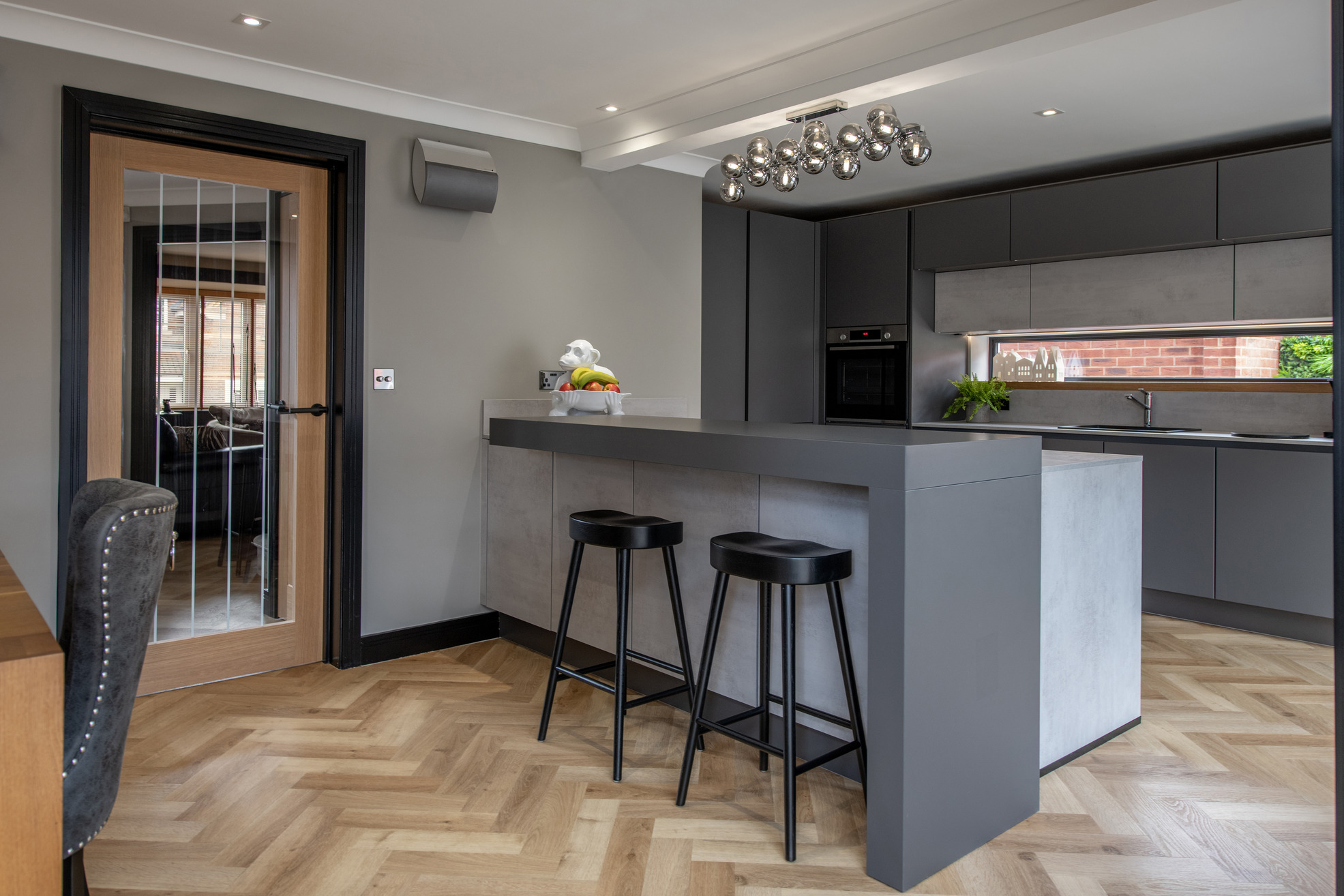 Designing a new kitchen is an exciting opportunity to show off your interior design style and make a space that is perfectly tailored to your needs and style. A well-designed kitchen not only enhances your cooking and entertaining experience but also adds value to your home. However, the process can be overwhelming with so many choices to make and factors to consider. To help you navigate the journey of designing your dream kitchen, here are five things that you must keep in mind when designing a new kitchen:
Choose energy-efficient appliances
If you feel you may not have enough storage space in your new kitchen, an island could be the answer. A kitchen island can provide additional storage space for utensils, cookware, and other kitchen essentials, especially in kitchens with limited storage space. Depending on the size, an island could include multiple sets of drawers and cabinets to give you plenty more space in the kitchen. They can also include a fridge or freezer for extra space if you need extra room there too!
The first and most critical design decision to make when creating your new kitchen is the layout and functionality. You need to consider what space you have to work with and what the best way of making use of this is. A good rule of thumb is the kitchen work triangle, which connects the three main work areas: the sink, the stove, and the refrigerator. The distance between these areas should be efficient and allow for smooth movement during food preparation.
Assess your cooking habits and lifestyle to determine the optimal layout for your kitchen. For example, if you often have guests around, an open-concept kitchen with an island might be ideal for socialising with guests while you cook. On the other hand, a galley kitchen may work better for a more focused cooking experience.
Storage and organisation are essential for a functional and clutter-free kitchen. Assess your storage needs based on the number of kitchen gadgets, cookware, and utensils you have. Consider incorporating deep drawers for pots and pans, pull-out shelves for easy access to pantry items, and dividers for cutlery and utensils.
Maximise vertical space with tall cabinets or open shelves for items you use less frequently. If space allows, consider a walk-in pantry for additional storage and organisation of bulk items and non-perishables. Well-planned storage solutions can make a significant difference in keeping your kitchen neat and tidy. There are also plenty of budget-friendly ways to create storage in your new kitchen.
Proper lighting is crucial for both functionality and ambiance in the kitchen. Consider a combination of natural and artificial lighting to create a well-lit space. Incorporate large windows or skylights to bring in natural light during the day, which not only brightens up the room but also provides a refreshing atmosphere.
For artificial lighting, a layered approach works best. Install task lighting under cabinets to illuminate work surfaces, ambient lighting for overall illumination, and decorative lighting to add a touch of style to your kitchen. Dimmer switches can also be a valuable addition, allowing you to adjust the lighting intensity based on different activities and moods.
Selecting the right appliances for your kitchen is a critical decision that affects both functionality and aesthetics. Consider your cooking habits and lifestyle when choosing appliances. Invest in energy-efficient appliances with modern features that align with your needs.
Choose appliances that complement the overall design and style of your kitchen. Stainless steel appliances add a sleek and contemporary look, while custom panelling can help integrate them seamlessly into your cabinetry for a more cohesive and sophisticated appearance.
The choice of materials for your kitchen surfaces plays a significant role in the overall look and feel of the space. From countertops to flooring to backsplashes, each material selection impacts the kitchen's durability, maintenance, and visual appeal.
Consider factors such as the level of maintenance required, durability, and how well the materials match your design style. Popular choices for countertops include quartz, granite, and marble, each with its unique benefits and characteristics. For flooring, options like ceramic tiles, hardwood, or laminate offer different aesthetics and levels of durability.
Designing your new kitchen involves careful consideration of various elements to create a space that reflects your lifestyle, preferences, and functionality needs. Take the time to plan the layout, prioritise storage and organisation, and select the right lighting and appliances. By focusing on these five key aspects, you can design a kitchen that becomes the heart of your home – a space where cooking, dining, and gathering with loved ones become a joyous and delightful experience.
If you need help with your new kitchen, contact us today through our website https://prestonskitchens.co.uk/our-kitchens/ or visit us in-store at our Huddersfield, Leeds, Preston or Stockport branch and we'll be happy to help!